12 Types Of Affiliate Websites
Affiliate Marketing is probably one of the most profitable and reliable money making methods on the Internet, a concept which has been around for more than two decades now and will certainly be there for years to come, as well.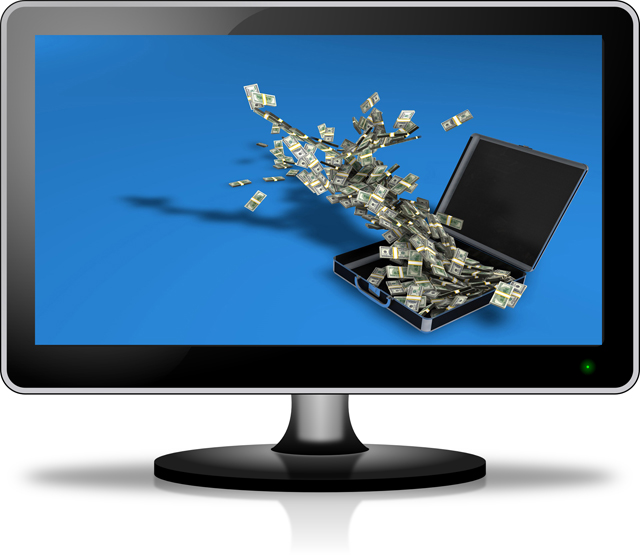 I'm not going to explain here what affiliate marketing is about and how to do it because the other 24,000,000+ websites out there have done it well in different languages. What I'm going to share with you here could be more helpful whether you're a newcomer or an advanced user. You can pick one of the 12 Types Of Affiliate Websites I've laid out below and start building your web business around that one.
When it comes to online marketing, nothing is more important than trust and creditability. While in the physical world, each and every sale is closed based on many factors, in the online world though trust comes first and whether you are selling your own products or other's, you have to build that trust in your audience.
Affiliate marketing is not an exception either and its success relies on many factors including trust. You have to gain credit from your audience and become expert in your industry and they will come and become your customers.
With that in mind, while building your website, you should always think how you can add more value to your readership for gaining more trust, this mindset is so important in brainstorming and building your own website.
12 Types Of Affiliate Websites
Here, I'm going to show you some generic examples of affiliate websites, on which you can build your web business and generate affiliate commissions. Bear in mind that these categories are just conventional and one affiliate website can include more than one type.
1. Squeeze Pages:
These are the easiest yet most powerful affiliate websites I've ever known. You build a simple Squeeze Page (Landing Page or Opt-In Page), collect users' information especially their email addresses and communicate with them by email marketing. I highly recommend this type of affiliate web page and suggest every affiliate marketer to have at least one squeeze page on their websites.
Example: Cooking.TopOnlineGuides.com
2. Blogs:
Whether it's a personal blog with your own name as a brand or a business blog for your company, it's another effective affiliate website where you can share your thoughts, ideas and news with your audience and interact with the readership by providing fresh and newly-updated content. The more valuable posts you add, the more engagement you get.
Example: JohnChow.com
3. Forums:
As a forum owner, you have the ability to maintain a community of users with a similar topic in mind. You are the one who sets the rules, moderates, edits and controls the entire forum. You can also run ads, reviews and promotional messages. The more users you get, the more income potential you gain.
Example: WarriorForum.com
4. Niche Review Websites:
These types of content websites are made of a few web pages reviewing different products within a certain field. That way, your users consider your website as an expert in that topic who reviews the relevant products. You should be very careful while trying to review and recommend products and services, it should be done in an ethical and professional way. Remember to add value to the readership by providing great review content that is unbiased and well-written!
Example: DPReview.com
5. General Review Websites:
These are huge content-based websites dedicated to various product reviews in different niche markets. Perhaps, this type of affiliate website is not achievable for any online marketer, but it works for those who think outside the box and plan for a solid business that remains for many years. There are only a few big players on the Internet where you can find reviews on literally everything.
Example: TopTenReviews.com
6. Niche Market Websites:
These types are another content-based websites which are more focused on a specific niche and they differ from the review websites in providing more extended content rather than just product reviews. If your website becomes popular, you'll get the title "Expert" or "Authority" in your niche.
Example: DogBreedInfo.com
7. Broad Content Websites:
These huge content-based websites get hundreds of thousands of visitors every single day due to their wide range of articles, images and videos. Basically, they provide news, information, tutorials, resources and reports on different topics and that's why they're so popular. They are considered as "Web Authorities".
Example: MakeUseOf.com
8. Coupon, Deal and Rebate Websites:
Who else wants to saves some money here and there before buying items on the Internet? I guess every one and that's why coupons, deals and rebates are so hot both in online and offline world. If you build a website about specific coupons, rebates and discounts from major retailers, you're good to go earning huge affiliate commissions on the web.
Example: FatWallet.com
9. Loyalty Websites:
These types of websites are actually based on reward programs that incentivize the user to perform a particular action (such as shopping or taking surveys) and compensate them by rewards such as voucher gifts or cash. Achieving success from this type of affiliate website is not so easy for everyone and only a few big companies have been able to become successful players on the Internet.
Example: Swagbucks.com
10. Price Comparison Websites:
These types are a kind of vertical search engines within a website that enable the visitors to search, filter and compare products and services based on criteria such as price, popularity, rating, etc. While running a price comparison website is extremely profitable, but it is not that simple for the average marketer to make such an affiliate website. therefore, it does not suit any online marketer in terms of time, budget and expertise.
Example: PriceGrabber.com
11. Shopping Directory Websites:
These types are actually web directories with Yellow-Page style that list merchants based on topic or category without necessarily providing any coupons, deals or price comparison. The income is usually generated either via affiliate commissions, advertisement, paid submissions or a combination of mentioned models. These types are not so popular nowadays due to their less-effectiveness in terms of valuable content.
Example: ShopOnline.directory
12. File-Sharing Websites:
These are websites that contain directories of music, movies, games and other software. The content is uploaded either by the owner or user or both and the business model is mostly based on affiliate commissions, submissions and advertisement. However, you might be very cautious in this field to not confront copyright issues.
Example: 4Shared.com
What Type Of Affiliate Website Do You Have?
The above-mentioned affiliate website types are just the best examples I've ever come across. However, there could be some more types missing. Leave your valuable comments below and tell us what type of affiliate website you have or want to have and why! By the way, check this out if you are looking for the best affiliate networks out there: