Quick Poll No.1 – Your Own Website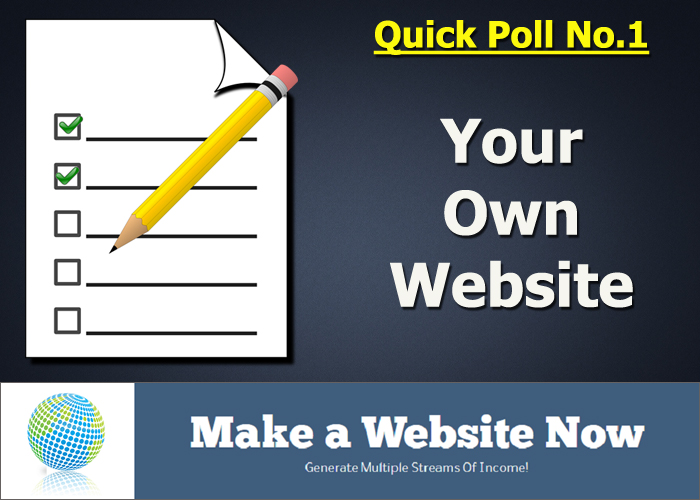 Here is the Quick Poll No.1 that asks you 3 simple yet important questions about your own website. It takes less than 1 minute to answer and helps me to get a better picture about my audience in order to prepare more relevant content for them. Thanks in advance!

Loading ...
---

Loading ...
---

Loading ...
Please feel free and share this Quick Poll with your family and friends. The more answers we get, the better judgement we can make!